Seeds2Trees was launched by Living Woods just last year to enable people of all ages, across local communities, to grow UK native trees from seed, for future use in our community focussed tree planting schemes.
We will:
helps to grow more trees; creating woodlands, and improving our natural environment.
enables the broader community to become part of the solution.
gives agency to people as we work together to tackle the climate and biodiversity crisis.
Our community of over 500 tree growers together will produce 50,000 new trees by Autumn 2026. A perfect opportunity for individuals, households, schools and community groups to 'grow the change we need'.
Planting good seeds - sowing life. So happy to support this vital work.
A round 2 donor
HOW IT WORKS
Each year, we will supply seeds and growing kits free of charge, to our growers, in the November. These kits all come with instructions sheets, a regular newsletter, and a closed/private? Facebook group.
Our tree growers sow the seeds, nurture, transplant them, and nurture some more, over a two-year period of time. After this your saplings will be collected, and become part of our woodland creation programmes at Living Woods.
If you want to get involved as a tree grower – please register your interest. Please come back soon for a link to our new volunteer form.
We are proud to join the team and the growers in leaving this vital legacy for generations who follow us.
Northern Structures Ltd
HELP TO GROW SEEDS2TREES
Can you help this community environmental focused project, with educational benefits, to literally grow Your donation can help to 'grow the change we need'. For every £10 donated, another 8 new trees can be grown.
Each tree planted has the potential of absorbing a tonne of CO2, helping to create new woodlands and a healthier environment; investing in the future for the generations to come.
There are also opportunities for corporate sponsorship – could your business help to grow this project. Please contact Lara for more information.
Thank you to: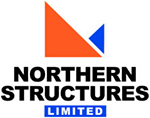 Northern Structures Ltd for their on-going support
And to OCTO DESIGN and M H Southern & Co Ltd
And AN EXTRA SPECIAL THANK YOU TO…
The 124 people who supported Seeds2Trees through Aviva Community Fund's Crowdfunding opportunity. Our special thanks to each and every one who donated to support round 2 of this amazing project.
Our very grateful thanks are extended to Save Our Wild Isles Fund, and BA Greener World Community Fund, whose generous match funding helped donations to grow massively. A total of £12,042 was raised as a result of this appeal, in only six weeks.
Thank you to the Aviva Community Fund for making all this possible. This is the second time that they have backed our work in Seeds2Trees significantly. For any specific questions about Seeds2Trees please click here.

Brilliant project, loving watching my seeds becoming trees.
A current Seeds2Trees tree grower
EVENTS COMING SOON
We are busy planning some engaging and exciting events as seeds2Trees.
If you are signed up to Seeds2Trees or for updates from Living Woods we will keep you posted, or check the Events page of the website.
Growing trees helps me feel I am making a difference to climate change and the environment. Just knowing my oak saplings will be here for a long time, makes me smile!
A current Seeds2Trees tree grower
Are you interested in becoming a tree grower?