In Autumn 2018, Living Woods North East was contracted to carry out several consultation events to gather thoughts and feedback from local communities for two new woodland creations sites – one in West Cornforth and another close to Frankland prison to the north of Durham city centre.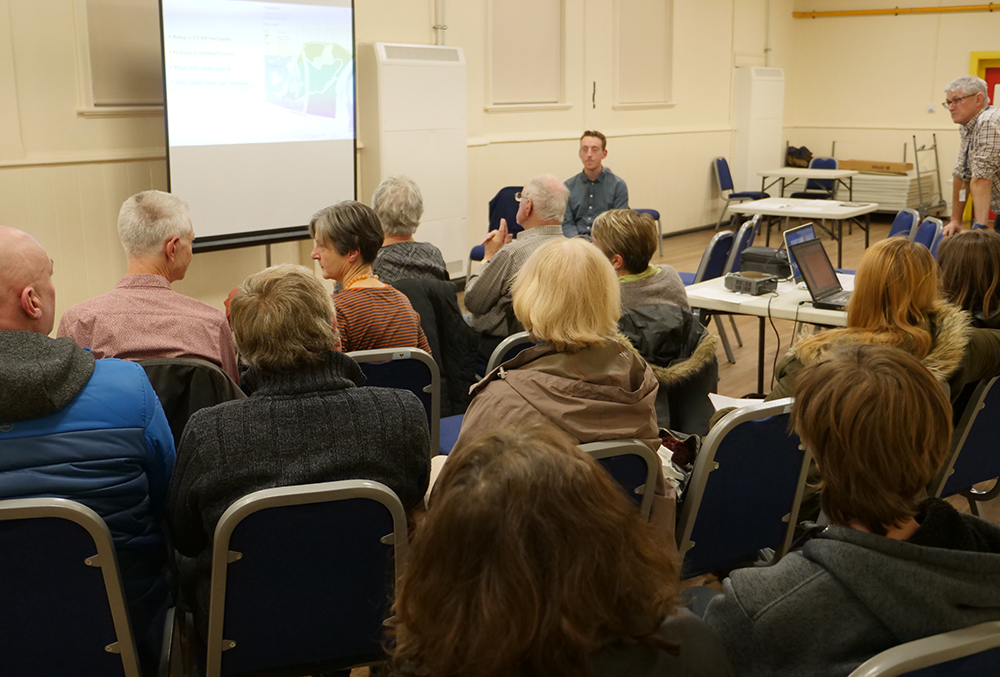 This work came about due to Gary Hayley of the Woodland Trust recommending us to the Durham Woodland Revival (DWR) project leaders. Here's what Gary had to say about us:
"Having Living Woods North East (LWNE) deliver the initial consultation exercises for our planned woodland creation sites at West Cornforth and Frankland Wood near Brasside has been a real help. Good engagement at both sites was carried out by LWNE staff that captured interesting feedback and comments from a number of local residents and associations that will help inform our future planning."
The DWR project aims to conserve and restore the network of woodlands and strengthen resilience against diseases and the effects of climate change.  More info can be found on their website: http://www.woodlandrevivalproject.info
The three consultation events each began with a short presentation on the woodland creation sites, the local ecology and the character of the landscape. Draft planting plans were shown to give local community members an idea of what the woods could look like, what the important considerations were, and in what areas the local community could influence the creation of the woodlands.
Lively discussion followed as community members voiced their thoughts, ideas, concerns and questions. All three were events were well attended and provided a host of feedback which has now been passed on to Durham Woodland Revival and the Woodland Trust.